Spanning two units, the centre consists of four spacious classrooms, fully equipped with 55" TVs and tablets to enhance the interactive hybrid learning experience.
Come on a virtual tour of our cozy space here:
Our Classrooms
Each classroom is an oasis fondly named after fictional places: Endor, Narnia, Shire, and Stormhold.
The minimal design provides our students with plenty of headspace to learn, think and create. At the focal points of the classrooms are posters showcasing the values we want to imbue in all our students: kindness, confidence, and growth mindset.
The Shire is home to the gentle Hobbits from J.R.R. Tolkein's Lord of the Rings.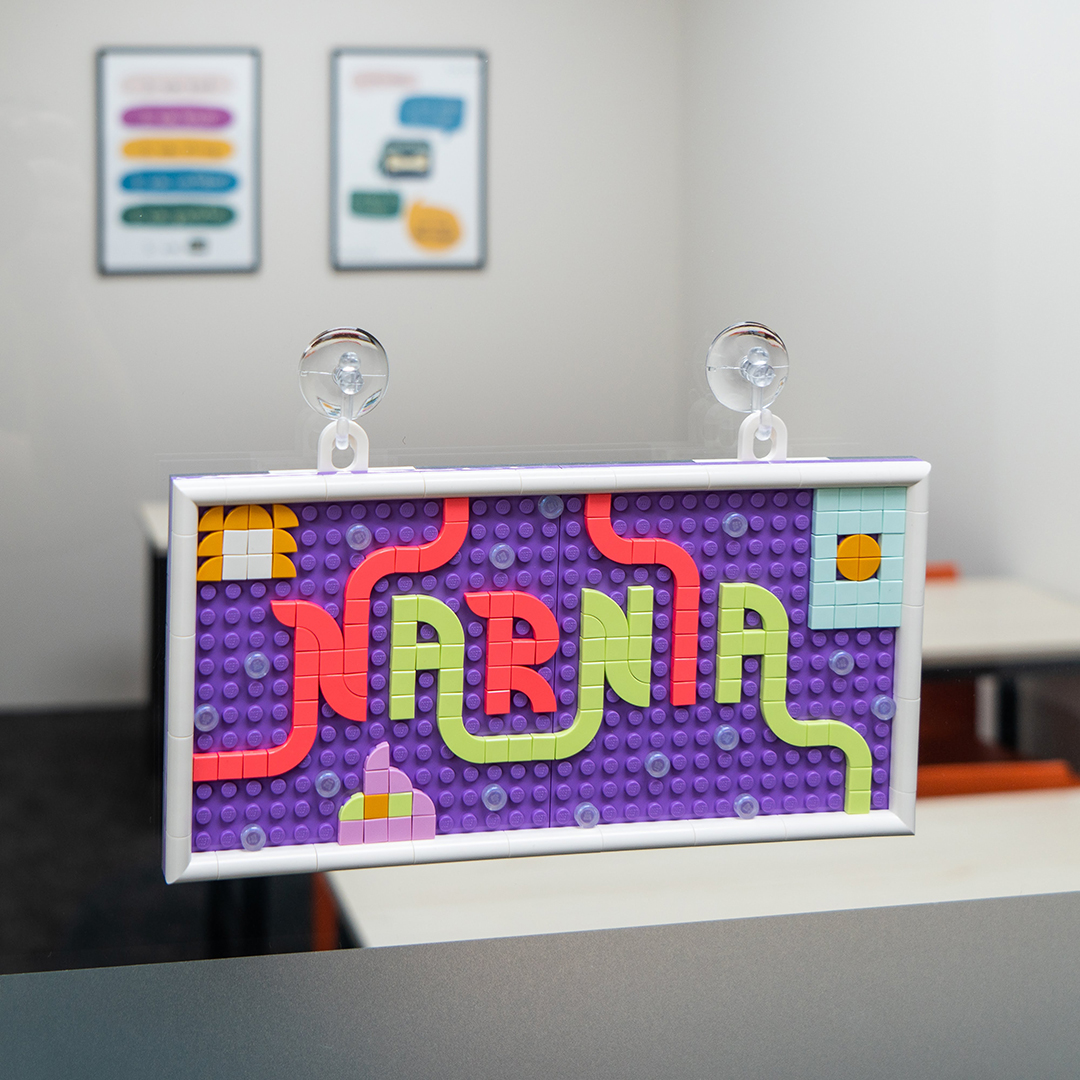 Go through the cupboard to visit C.S. Lewis' land of Narnia from the Chronicles of Narnia.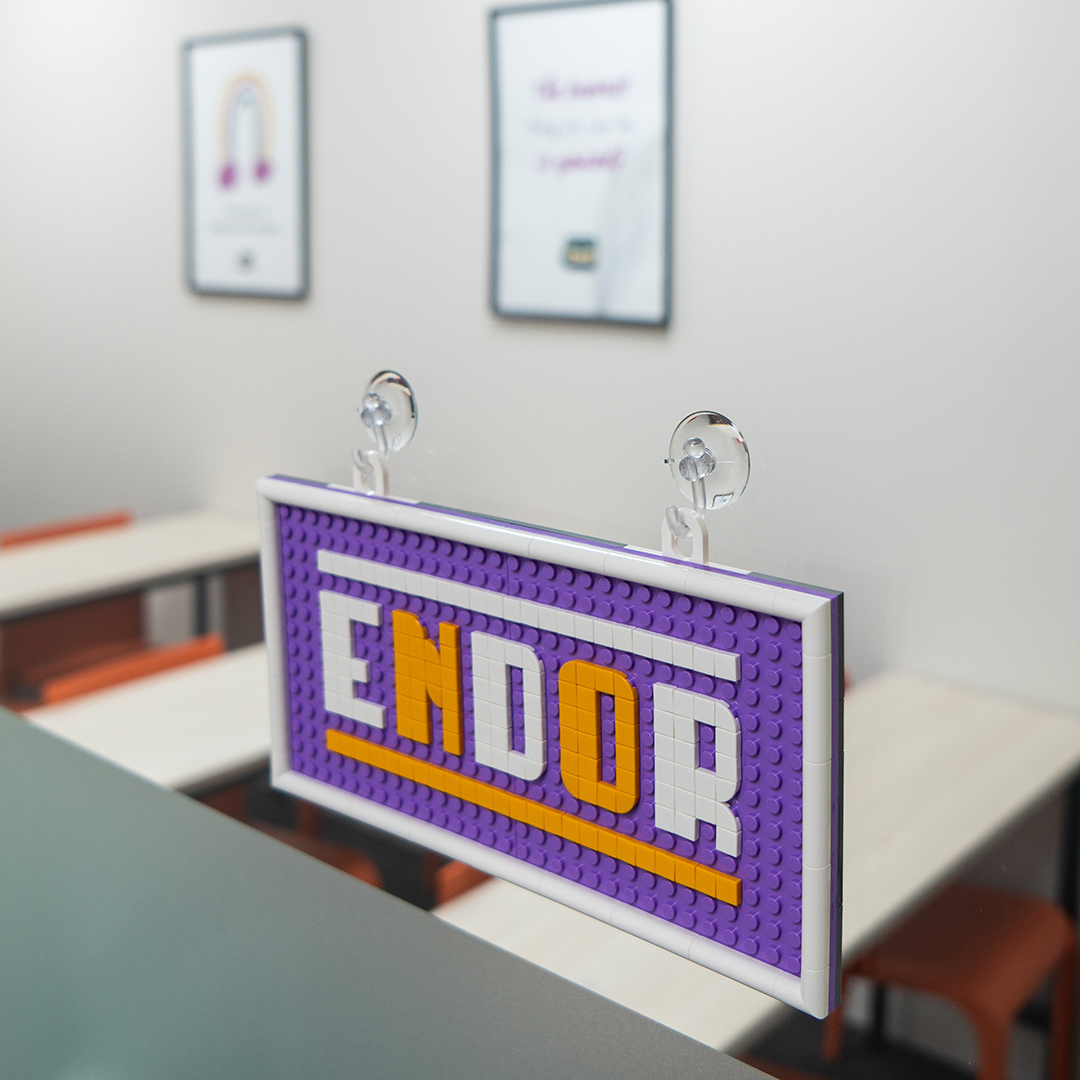 Visit the forest moon of Endor from George Lucas' Star Wars Return of the Jedi.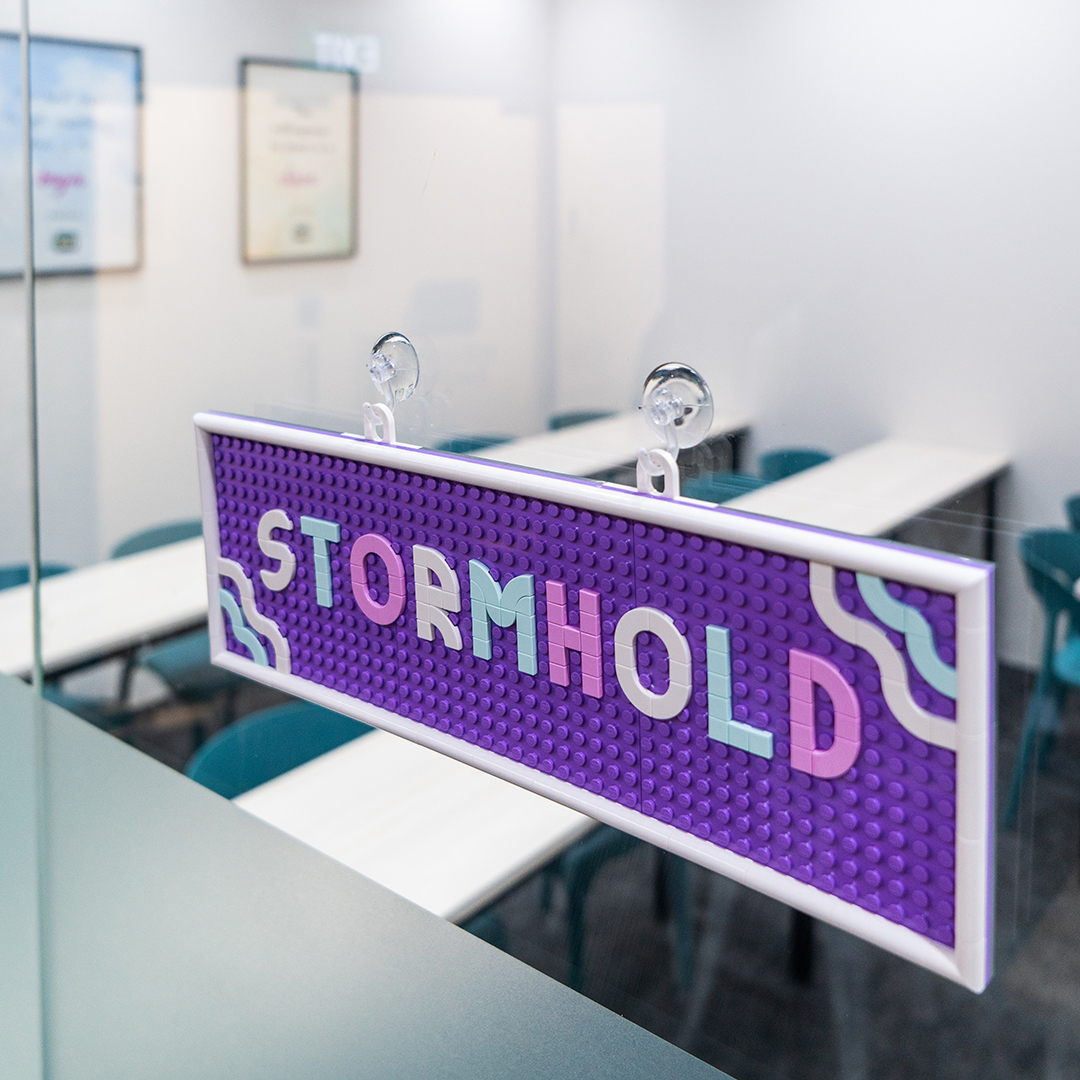 Stormhold is the magical land from Neil Gaiman's book, Stardust.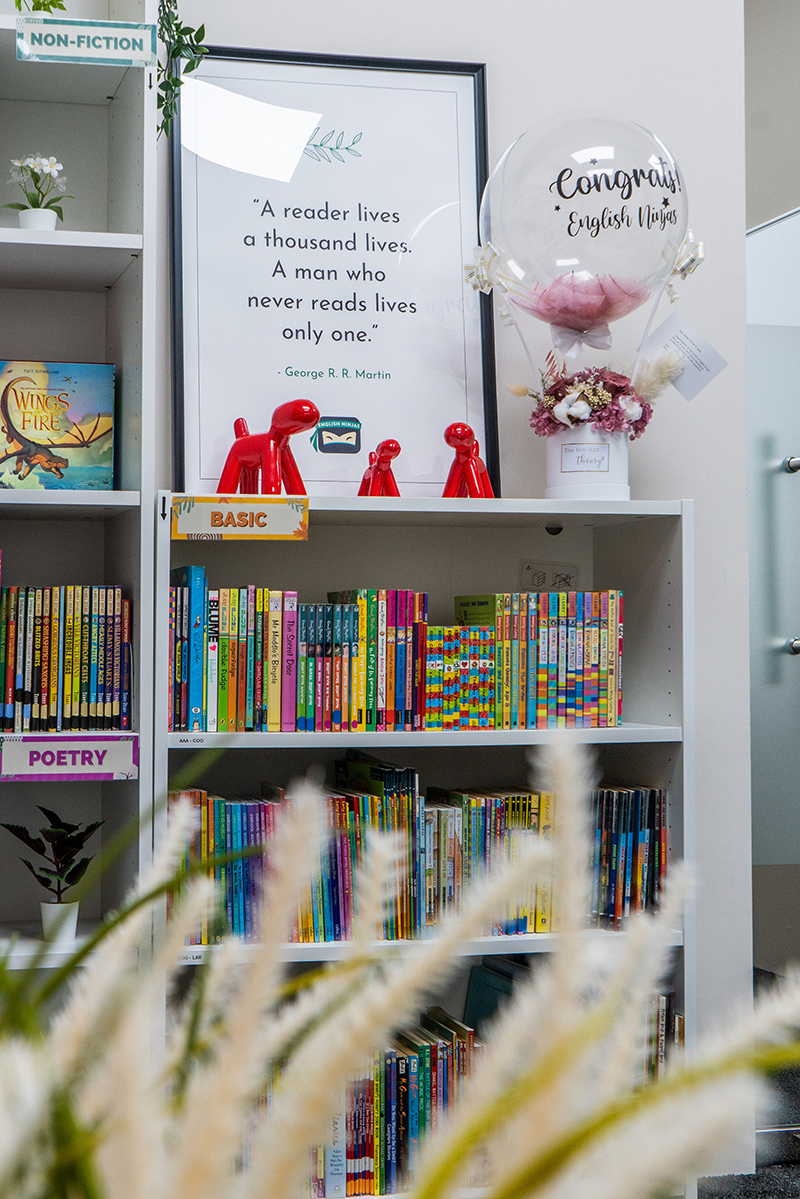 Other Spaces
We have a large library of books catering to beginner, intermediate and advanced readers that is available for loan to our students. Do browse our library book listing and see what we have.
Diagon Alley is the shopping district for all young mages in J.K. Rowling's Harry Potter series and is a studio space equipped with state-of-the-art technology for high-quality recording, streaming and webinars.
Our Tribe members have a work and rest space named Ministry of Magic, also from Harry Potter, in which they can prepare class materials or take a break as needed.