Give your child a leg up before they start the next chapter of their education journey!
Registration Closed!
This workshop will introduce students to literary devices that will be covered in Secondary 1 Literature and Year 1 Language Arts, and take them through the basic skills for expressing their views in expositional writing through engaging discussions.
Come join us for a fun taster of what these areas of study are like!
SECONDARY ONE HEADSTART WORKSHOP
Date:
(Saturdays) 15, 22, 29 October 2022 and
5 November 2022
Time:
3:45pm - 5:45pm
Workshop mode:
Scheduled in-person or remote
Slots are limited. Register today!
Your registration is only confirmed when payment is made within 24 hours of being invoiced and when payment is verified by a screenshot of successful payment. Please check your email spam folder just in case our email ends up there.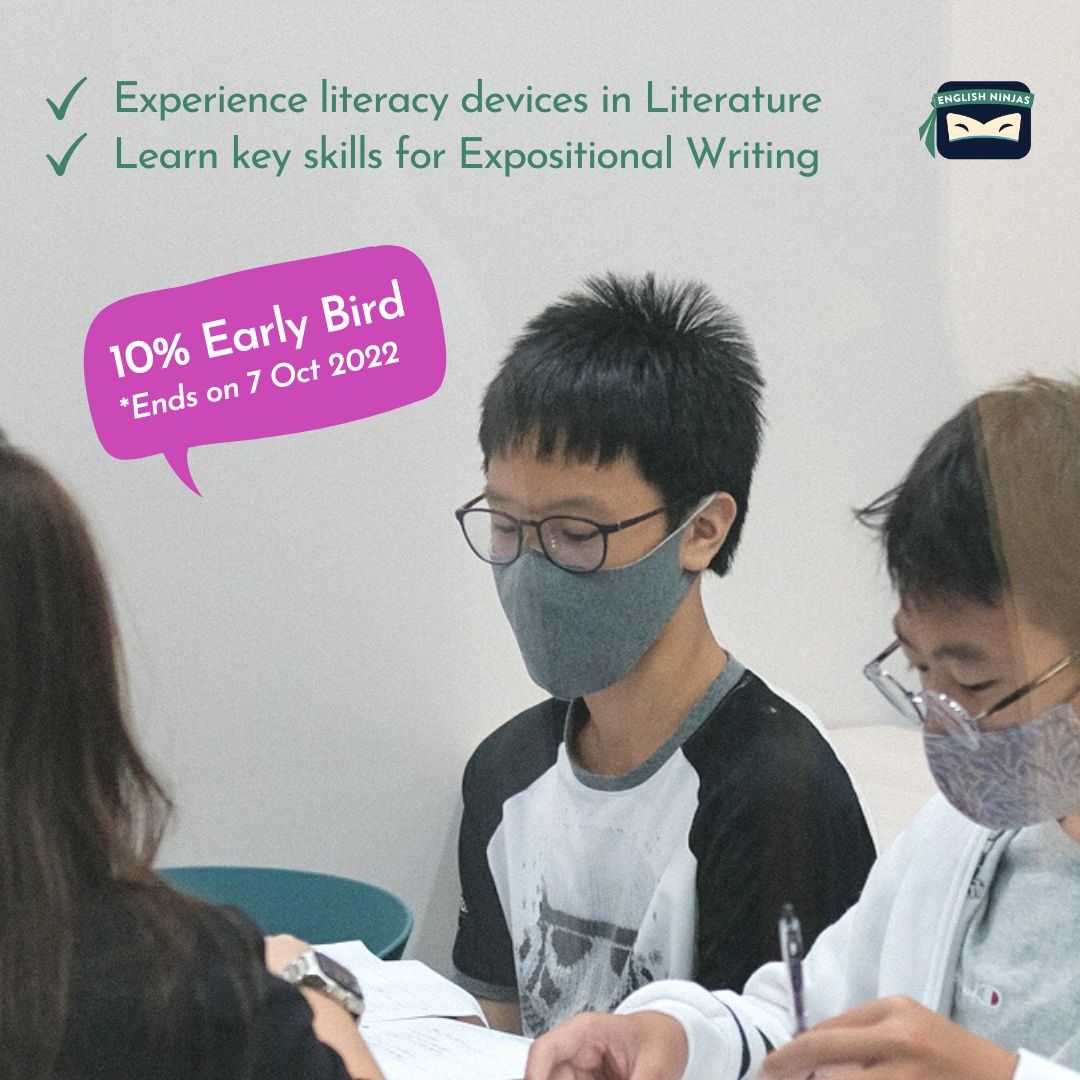 For those who are interested in signing up for Secondary 1 (2023) English lessons, scroll to the bottom to find out more!
Secure a slot in our Secondary 1 Headstart workshop using the form below!
SECONDARY ONE, 2023 ENGLISH CLASS SCHEDULE
Option 1. Secondary 1, 2023 English, Wednesday
Starting on Wednesday, 8 February 2023
5pm - 7pm
Option 2. Secondary 1, 2023 English, Saturday
Starting Saturday, 11 February 2023
11:15pm -1:15pm
NOTE: We only start our Secondary 1 classes in February 2023 as in our experience, students take a few weeks to settle down in their new schools and for CCAs to be allocated. With Chinese New Year in January 2023, starting in February also means less disruptions to classes when they do start.
To find out more about what we cover in our Secondary 1 English classes, click on "Enquire Now" and fill up the form! Alternatively, you may drop us an email at [email protected].